DORMITORY ROOM(GROUP ROOM)
Shared room / private room for 4 people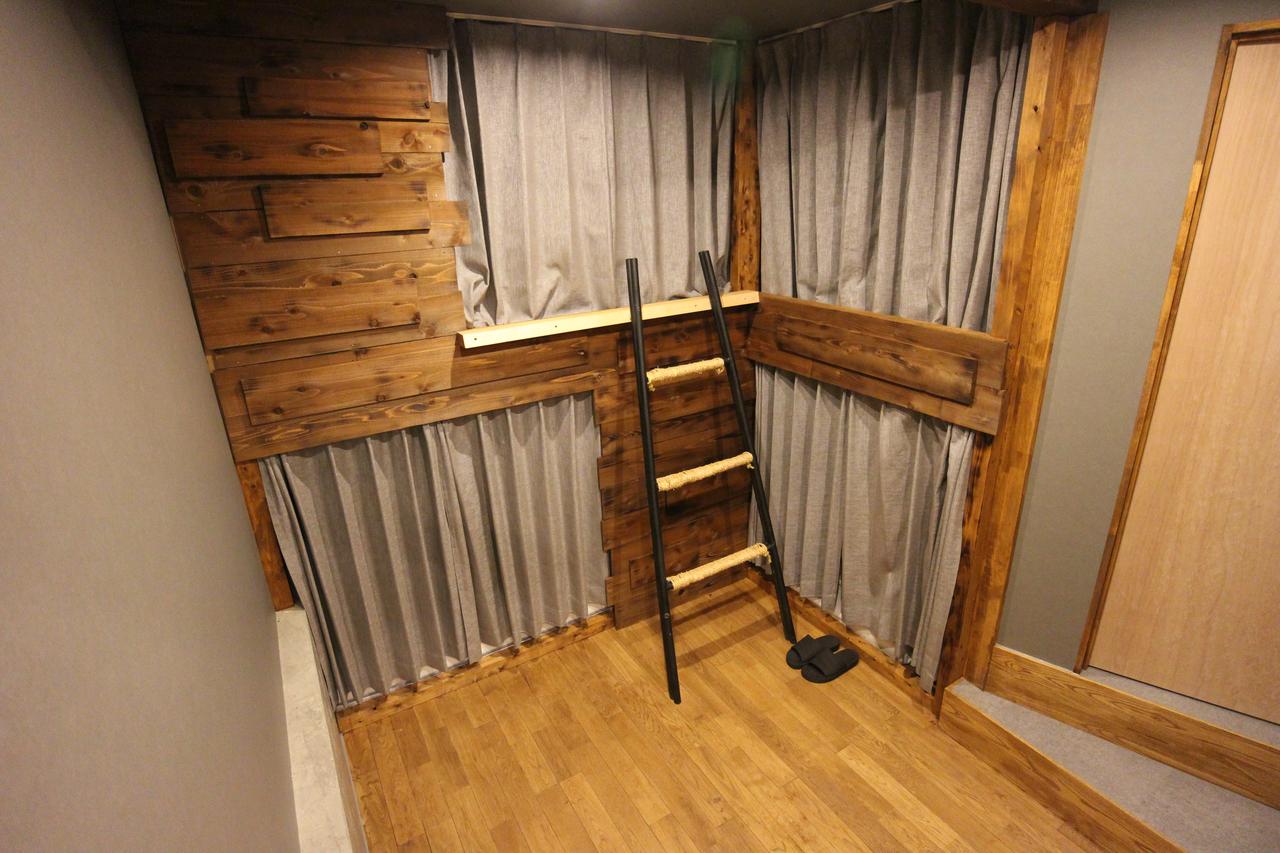 Recommended for solo travelers and groups of up to 4 people. The wooden room was designed by local carpenters without compromise. Each bed space is equipped with a curtain so that you can protect your privacy. The beds are more spacious than those in regular capsule hotels, allowing you relax in your own space.
A reading light, mirror, USB ports, power outlets for each bed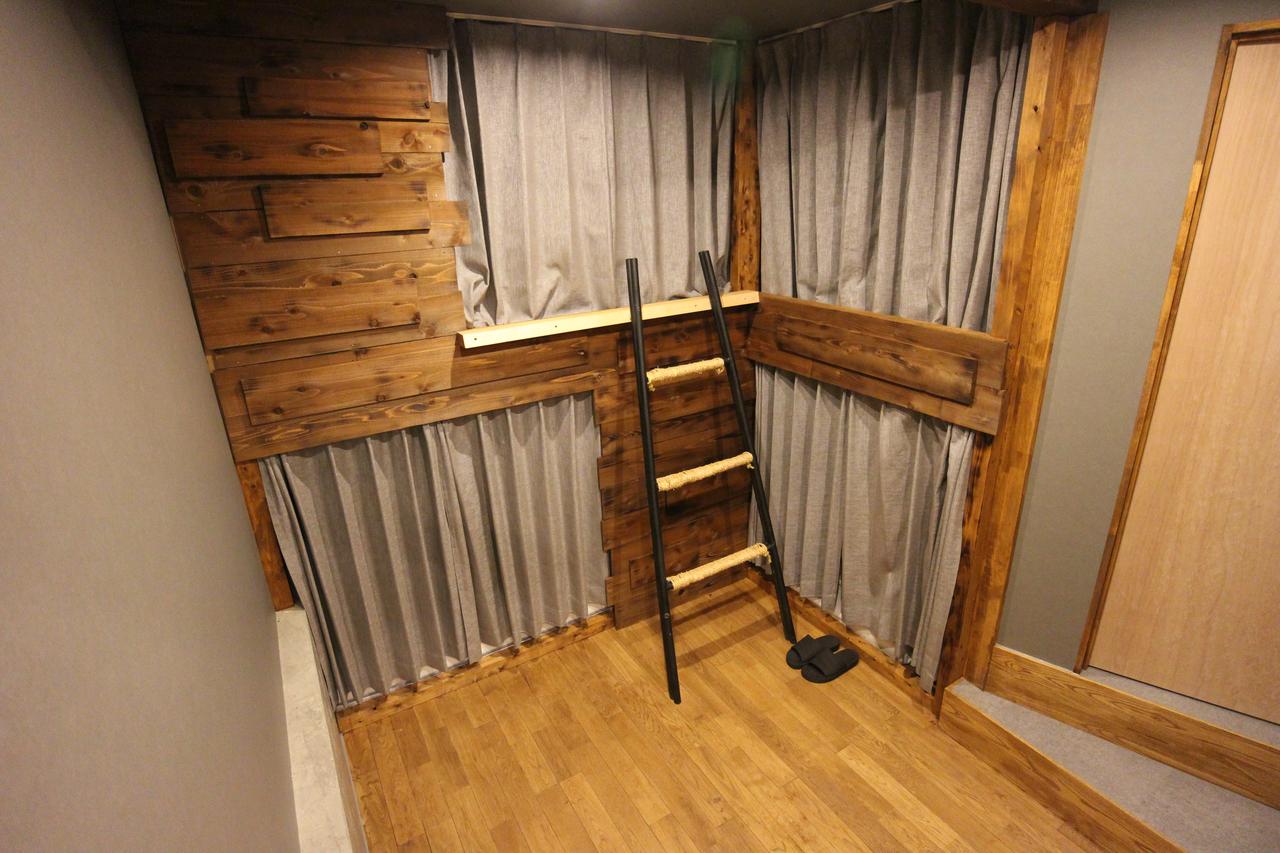 Ideal for two people traveling together. Two single mattresses can be combined and small children could sleep together. The room is equipped with a 4K TV and you can enjoy movies and videos on Netflix and Youtube etc.
40-inch smart TV (SHARP AQUOS)
FAMILY ROOM(Japanese Tatami)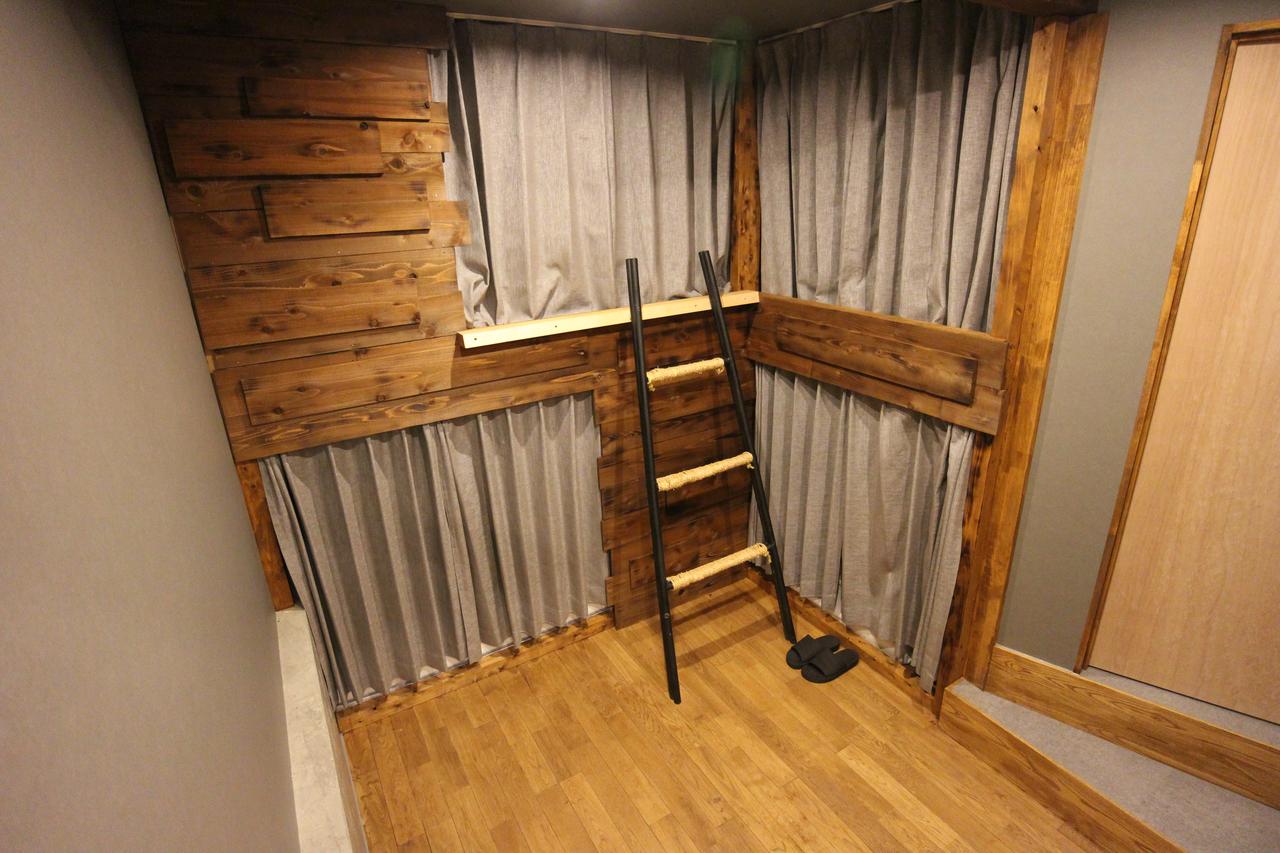 2人〜4名まで泊まれる和室のファミリールーム。小さなお子様など、ベッドが苦手な方など、お布団で寝れるお部屋になります。プロジェクターのついたお部屋で、NetflixやYoutubeなど映画や動画を楽しむことができます。
EPSON プロジェクター( Android TV )
トイレは全室共有となります。そのほか、ラウンジなどもご自由にご利用可能です。
レンタルケーブル(iPhone/ Android)